Together we
care with
PRIDE
Together we care with
PRIDE
In 2011, the CARE WITH PRIDE® initiative was created to champion full equality, inclusivity, care and representation for the LGBTQIA+ community. Twelve years later, we've raised more than $1.5 million for LGBTQIA+ advocacy organizations and our mission continues.
READ MORE >
---
Championing full equality, inclusivity, care and representation
We are celebrating LGBTQIA+ families and supporting Family Equality, an organization dedicated to advancing legal and lived equality for LGBTQIA+ families and those who wish to form them.
READ MORE >
Proud to care
CARE WITH PRIDE® consumer brands have created limited edition Pride products to celebrate our commitment to equality, inclusivity, care and representation. These products will be available at select retail partners: Walgreens, Kroger, CVS, Amazon, Rite Aid, Ulta, Nordstrom, Harris Teeter, Wakefern, and Boxed.


Together for equality, globally united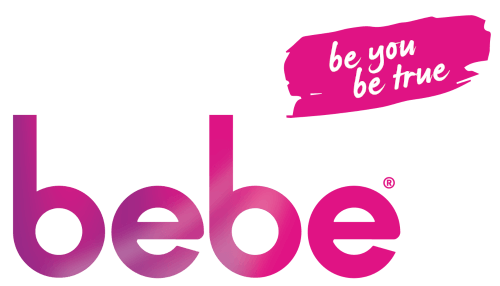 German skin care brand bebe® joins the CARE WITH PRIDE® initiative
In May 2023 bebe® joined the CARE WITH PRIDE® initiative. The well-known German skin care brand is thus building on its four core themes of friendship, community, light-heartedness, and openness.
Seit Mai 2023 ist bebe® ein Teil der Initiative CARE WITH PRIDE®. Damit knüpft die bekannte deutsche Hautpflegemarke an ihre vier Kernthemen Freundschaft, Gemeinschaft, Unbeschwertheit und Offenheit an.
In summer 2022 bebe® completed its repositioning with the new brand message "Be you. be true". Now bebe® joins 12 other Kenvue brands within the Care With Pride® Initiative. With the collaboration, the brand is now expanding its commitment to inclusivity, equality and the representation of all people within the LGBTQIA+ community.
Bereits im Sommer 2022 hat sich bebe® passend zur Markenbotschaft #beyoubetrue mit einem neu ausgerichteten Markenauftritt positioniert. Seitdem prägen mehr Authentizität & Vielfalt die Themen und den Markenauftritt von bebe®
bebe® will reinforce their engegament just in time for Pride Month in June with its own social commitment and tailor-made marketing measures: At the start, consumers can look forward to a limited bebe® Pride Edition of the popular cleansing wipes and facial care products. bebe®'s active participation in Cologne's Christopher Street Day (CSD) in July will also attract a great deal of attention. Whether local supporting of german non-profit Organization such as CSD e.V., event participation or influencer cooperation: Consumers can look forward to the diverse commitment of the popular skin care brand – in the spirit of equality.
Diese Förderung wird bebe® pünktlich zum Pride Month im Juni mit eigenem sozialen Engagement und maßgeschneiderten Marketingmaßnahmen verstärken: Zum Auftakt können sich Konsument:innen auf eine limitierte bebe® Pride-Edition der beliebten Reinigungstücher und Gesichtspflegeprodukten freuen. Große Aufmerksamkeit wird auch die aktive Teilnahme von bebe® am Kölner Christopher Street Day (CSD) im Juli wecken. Ob lokale Unterstützung von gemeinnützigen Organisationen wie z.B. dem CSD e.V., Event-Teilnahme oder Influencer-Kooperationen: Konsument:innen dürfen gespannt sein auf das vielseitige Engagement der beliebten Hautpflegemarke – ganz im Sinne der Gleichberechtigung.